Hengtong at FOE 2017 Japan——Hengtong at FOE 2017 Japan
Hengtong at FOE 2017 Japan
On 5th of April 2017, Hengtong attended FOE Japan (17st Fibre Optics Expo), and this expo was held at Tokyo Big Sight Exhibition Center, Hengtong as global leading information and energy network service provider, presented her multiple high-end products and solutions on site, and Hengtong's booth successfully attracted most of Japan's optical industry players.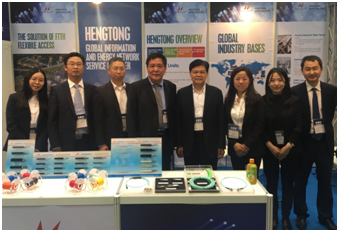 Japan FOE expo is a grand gathering of optical communication industry players in Asia area, and this trade show is also the major channel for information sharing of industry updates and new tech achievements. Japan FOE is renowned for its expertise and focus upon optical telecommunications. And within this expo, a number of Japanese companies displayed their own 4K/8K video transmission technology, LED visual telecommunication technology, 400G telecom network, USB 3.0 high-speed video transmission tech, pure silica core fibre, MPO high wiring density junction box, low-loss MT core insert etc. a bunch of new tech products.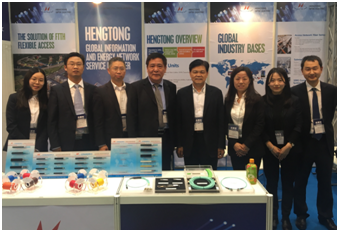 Hengtong group board director Mr. Cui Genliang also visited Hengtong booth and closely talked with Hengtong employee at site. And Mr. Cui also visited Fujikura, Furukawa etc. and exchanged opinions of company products and tech issues.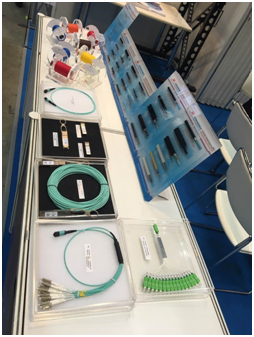 At expo, Hengtong showed her complete optical telecom industry chain including optical perform, optical fibre, optical cable, accessories and fittings, Hengtong displayed her Solutions of FTTX optical network, air-blow optical micro-cable, FTTH flexible access, submarine telecoms, and Hengtong also exhibited her 4 series of high-end fiber products including terminal access fibre G.657, 100G backbone long-haul fibres, 400G super long-haul large transmission capacity fibres, Subsea series ULL-G.652 ultra low-loss fibre, ULL-G.654 fibre, low-loss high density easy monitored jump cable, and other products for large volume data applications such as optical modules, air-blow micro-optical cables etc.. and those attracted visiting and inquiring from plenty of R&D institution and factories.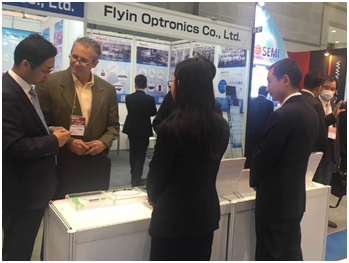 As No. 3 of world optical telecom product supplier, and China's largest optical telecom and power grid system integrator and service provider, Hengtong through years of focus and hard-laboring in such areas, now has controlled her own complete industry chains in field of optical telecommunication withholding core technologies. And Hengtong is also seeking to layout in fileds of quantum communication, boardband network access, smart community, EPC and operation of telecom projects, large volume data application and internet safety business.