Interview with Steven Whitehead, General Manager of Hengtong Cable Australia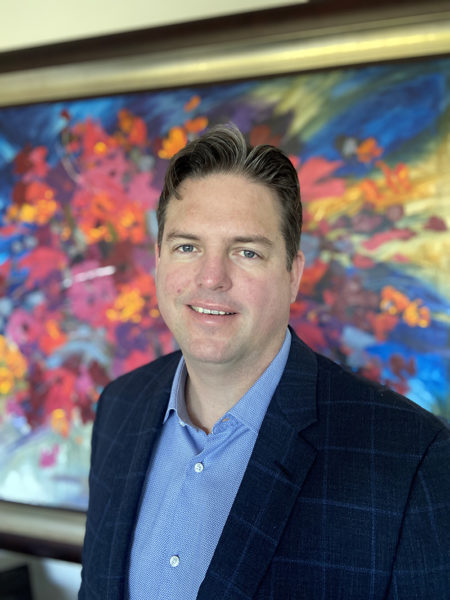 Steven Whitehead, General Manager, Hengtong Cable Australia
What is your background within the Australian Cable industry, and who is Hengtong Group?
I have been in and around cables for around 19 years. I started in South Africa with Alvern Cable, then moved to Australia in 2007 and worked for General Cable, NKT and NAN cable before joining Hengtong.
Hengtong is the largest cable and wire producer in China and the 4th largest in the world, with annual sales of around USD$20,000,000,000. Hengtong started in 1991 and has grown rapidly due to the vision and direction of the company's Chairman and founder, Mr Cui Genliang. We are a privately owned entity; this is rare for a company of our size in China. To me, this demonstrates that we are producing quality products to the highest level, allowing us to grow as fast as we did in a relatively short period. Hengtong Group has 3 main revenue streams: HTGD (cables and Wires), Financial Lending and Capital Investment. HTGD is by far the largest of the divisions under which Hengtong Cable Australia (HCA) falls.
Can you give us a bit of background about Hengtong Cable Australia and its strategic importance within Hengtong Group?
Hengtong has expanded its footprint into global markets for some time but has always found it difficult without a home base in that country. Hengtong had supplied into Australia for about 10 years before the setting up of HCA, selling through clients who wanted to import products. They found that these sales were short term and relationships never really flourished. I started with Hengtong in July 2017 after touring the facilities and seeing what the company is and what it could offer; it was a very easy call to make. Hengtong is, by far, one of the best all-round cable suppliers to Australia and the world. The products they can produce are vast, and their quality is of priority, making my decision very easy. HCA started trading in the October of 2017, and we haven't looked back since.
We set up HCA as an autonomous and self-managed entity of the Hengtong Group. This model had never been done before. We set up our own IT systems, Banking, and Insurance; this was a significant step forward for Hengtong because this meant they could finally service the Australian market correctly and effectively by providing the very best products, coupled with the best service and convenience for clients. This model has now been used in other countries where Hengtong has set up new businesses.
Can you let us know how Hengtong Cable Australia has grown as part of Hengtong Group?
HCA has had the full support of our parent company, allowing us to grow rapidly and gain market share within Australia. At this point, HCA services the project arena only, meaning that we ebb and flow as projects come to fruition and complete. We have some excellent clients who focus on quality and service over price. They have become our bedrock; this is our basis for supplying the market, quality, and service because once you become a Tier 1 cable manufacturer like Hengtong, making cheap products is impossible.
What are the main growth markets and sectors of particular focus for Hengtong Cable Australia?
As mentioned, projects. The largest of which have been in the renewable space: wind and solar. We have supplied 11 wind farms and 5 solar farms. What makes Hengtong unique is that we can provide a complete solution of cables and wires for any project. We do not OEM any products for Australia; all are made in-house in Hengtong factories. Some examples are Yarranlea, Merriden and Woolooga Solar Farms; we supplied all the cabling and harnesses for these projects. AC, DC, PV, Earth, Fibre and LV. There are possibly only 2 manufacturers out there that can do the same.
Battery or BESS is something that we are looking to develop and get into within Australia. Utility approvals are another focus for us; we are Power, and Water approved and are now working on Energy Queensland approvals, with NSW being next in line.
Can you tell us more about Hengtong Cable Australia's manufacturing, supply, and project capabilities?
HCA can supply almost any cable and wire needed. We are different in the fact that our company has grown organically. I mean that Hengtong has built its own facilities in China rather than acquiring them like many of our competitors have done; this is beneficial in a few ways. We then control the entire quality and production process using our own designed quality control measures; we are not forced to take existing ones. All of HCA's cables come from China; there are 2,000,000m² of factories in China, most of which are over 3 locations. We have industrial parks, not factories, of which the largest is 700,000m² and is home to 7 factories.
We use some of the most advanced and latest equipment to manufacture and test. The laboratory we use for testing is CNAS (China National Accreditation Service) certified to IEC 17025:2005, VDE and TUV certified. Hengtong was the first factory to have TUV certification in China.
Our products are LV Power, Rubber, PV, DC, MV Power, HV up to 500kV, LAN, Instrumentation, Data, Fibre, Bare overhead conductor, OPGW, Power submarine up to 500kV and Optical submarine.
What is Hengtong Cable Austalia's stance and involvement regarding new energy, renewable and power T&D infrastructure?
As covered previously, this has been a large portion of our project work. We can supply the entire project with cable. I believe BESS will ramp up in Australia to facilitate the feed-in limitations currently being seen. We do have an offering for battery but need a little more R&D. Hengtong is also happy to partner up with companies that wish to JV with us on projects.
What can we expect from Hengtong Cable Australia in the future, and how have you evolved your product lines over recent years?
Warehousing will be the next big thing for HCA. We would expand into the wholesale, utility, and project arena with off-shelf products. Watch this space.