Hengtong Shined at SNW 2016
Hengtong was present at SNW 2016 (Submarine Network World 2016), a leading annual conference for the leaders in submarine communications, which was held in Singapore recently. The company shined the conference with a series of marine communication high-end products & solutions.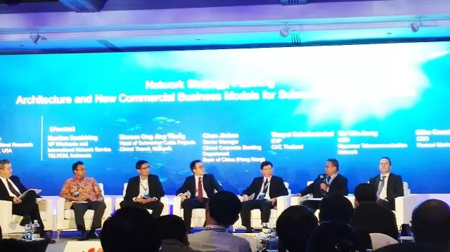 Hengtong showed over 20 high-end technology products, including new high-end submarine products, ultra low-loss fibers with high speed and large capacity for communication and large-effective area fibers.
The leaders of international offices of China Telecom & China Unicom came to Hengtong's booth, and the clients from Bahrain, Indonesia, Cyprus and other countries and Hengtong's technical experts digged into the submarine cable of high reliability & great length and 400 G optical fiber technology.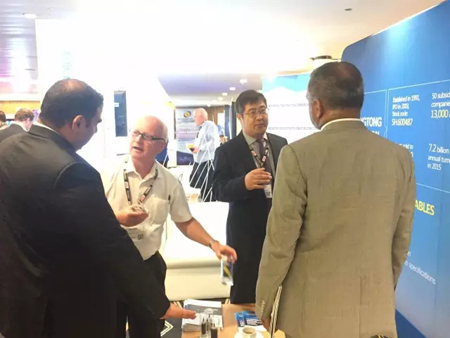 Relying on world's leading core technologies and independent intellectual property in optical fiber network, smart grid, ocean communication and electric power engineering, Hengtong applied the products and solutions in high-end markets and fields.