Hengtong's Photovoltaic Cable Certified by EU
On 21st December, Hengtong's H1Z2Z2-K solar system cable series products obtained the cable EU Standard EN50618 and CE certification issued by the TÜV Rheinland.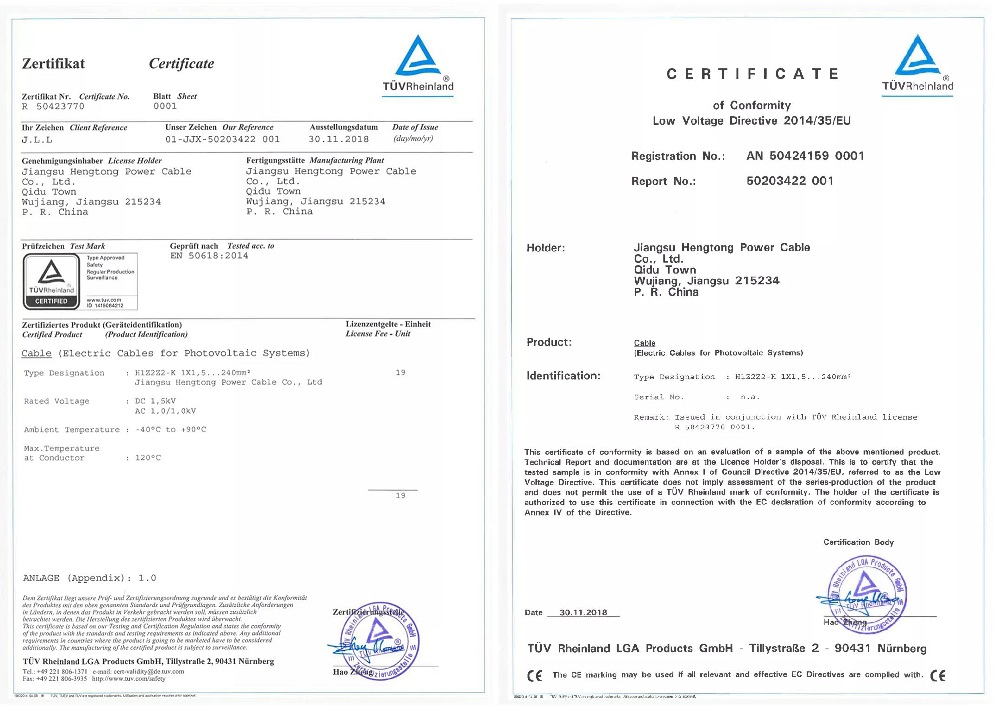 In order to meet the latest requirements of the European Union EN50618 standard and the CE low voltage 2014/35/EU code, Hengtong organized a quality plan which upgraded the raw materials supply chain management and process product line configuration, with the purpose of ensuring the stability of the product quality.
Hengtong deeply knows how important the quality of the products is to our customers and also ourselves. This qualification conducted by TÜV Rheinland, approval of EN50618 certificate and low voltage 2014/35/EU instruction CE certification certificate, as well as achieved international level inspection requirements, which reflected that Hengtong manufacture's high quality.